Outshine the sandwiches so often scorned by young party guests and give them something unique which won't end in a sugar rush and party chaos.  This party bite recipe comes from registered nutritionist and mum to two boys, Catherine Lippe and will add the perfect finishing touch to any children's party.
Ingredients:
500g lamb mince
1 onion, roughly diced
1 garlic glove, crushed
Handful of fresh mint
1 sprig rosemary
12 spinach leaves
6 cherry tomatoes
12 slices of bread, lightly toasted
Method:
Place the mince, onion, garlic, mint and rosemary into a food processor and blitz until all ingredients are well combined
Remove the burger mixture from the food processor and shape into 12 equal sized mini burgers
Cook the burgers on a griddle pan or in the oven until cooked through. Turn half way to ensure even cooking
Using a round pastry cutter cut out 2 circles from each slice of (lightly toasted) bread
Place a burger, spinach leave and sliced tomato inside the toasted bread. Secure with a cocktail stick if required.
These go down well served on a platter with homemade potato wedges and dipping sauces. Yum!
---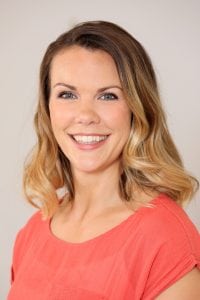 Catherine is a Registered Nutritionist (RNutr) specialising in children's nutrition.
She has over 10 years' experience as a Registered Nutritionist and has worked in both the private and public sectors including the NHS and Public Health England.
After having two young boys of her own Catherine now works as a freelance consultant paediatric nutritionist offering families, individual's, early years settings and schools practical, tailored advice on many aspects of nutrition including:
• Weaning workshops and one-2-one consultations
• Fussy eating advice
• Optimum nutrition for pregnancy and breastfeeding
• Healthy eating for the whole family
• Training and menu planning service for nurseries and childcare settings