About Dizzy Rhino Party Boxes
Dizzy Rhino party boxes bring you three activity kits generous enough to ensure the fun won't stop until it has to.  Each box is packed to give six children or young teens a memorable party experience. Choose from carefully themed packages that give you the ingredients and instructions for a successful creative party. Or make up your own box from the 20 kits available.
As busy parents ourselves, we understand you don't always have the time to turn those party dreams into a reality. Which is where we can help.
Alongside the kits, each party box includes invitations and thank you cards, paper party bags, smart wooden bunting and a memory frame.
We use local suppliers and biodegradable packaging where possible.
With our free and fast delivery, it's never too late to move from zero to party hero. 
Victoria Tapper recommends DizzyRhino.
If there were 10 stars I'd tick them all. Absolutely first class products in every single kit; so much care and thought has gone into these parties in a box. A game-changer in the kids' parties space. Read more reviews
Small kits start at just £12.50 * perfect as gifts * Shop below ↓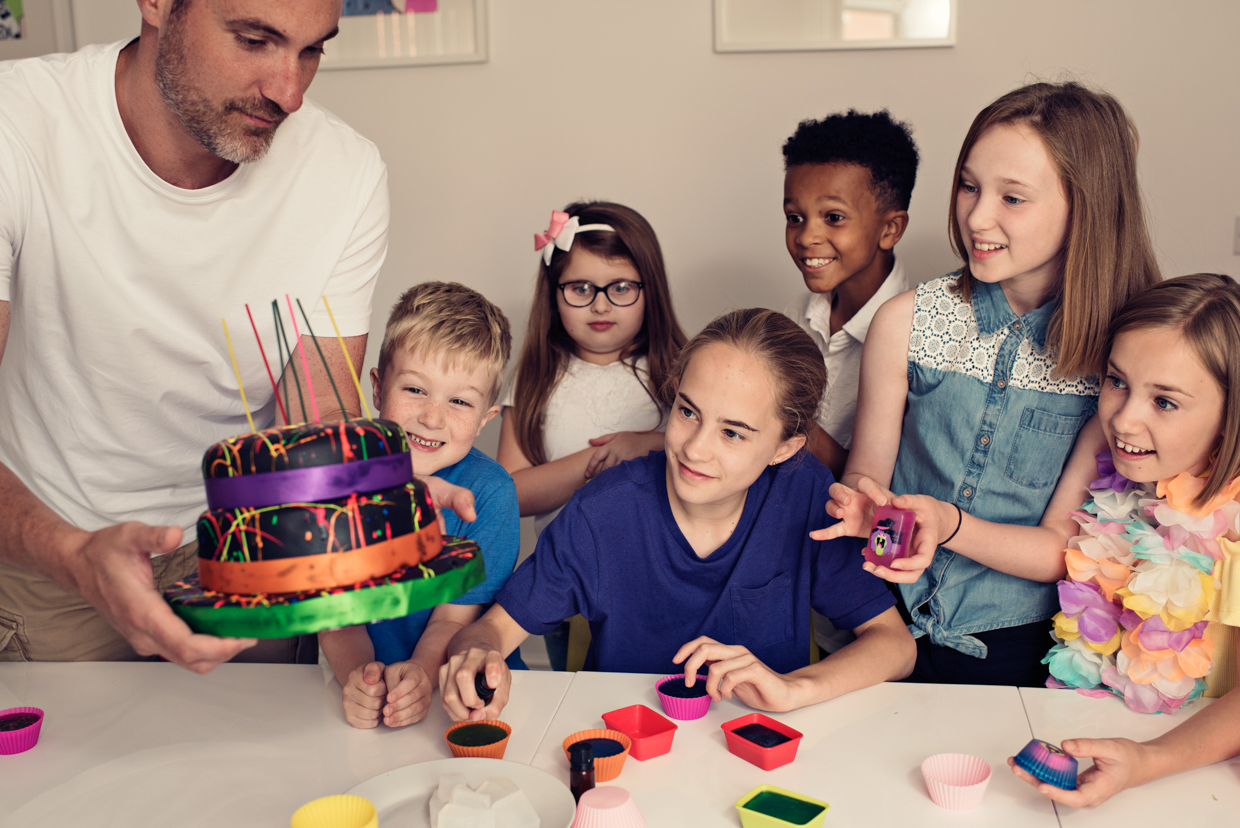 Complete Party in a box
Choose from a range of party themes including: Make me, Eat me, Indulge me, Pamper me, Unicorns and Halloween
Large Activity Kits to choose from
different Party Boxes available
Small activity kits- perfect as gifts