From toddlers to teenagers these puff pastry pinwheels never seem to fail as a party food favourite.
Ingredients: makes 8
1 sheet of ready to roll puff pastry
1 tube tomato purée
250g cheddar cheese, grated
100g sliced chorizo (optional)
Method:
Preheat oven to 180 degrees C.
Spread the puff pastry sheet with a thin layer of tomato puree.
Sprinkle on the cheese and any other toppings you are using.
Roll the pastry sheet up to resemble a swiss roll shape.
Using a serrated knife slice the pastry roll into approximately 8 pieces (you can make them thinner or thicker as desired).
Place each slice on a greased baking tray and bake in the oven for 8-10 minutes or until golden brown.
---
Children's party food can be fun and healthy, too. You can make simple and nutritious savoury treats which will outshine the sandwiches so often scorned by young party guests and give them sweet treats which won't end in a sugar rush and party chaos.  These party bite recipes from registered nutritionist and mum to two boys, Catherine Lippe, will add the perfect finishing touch to a Dizzy Rhino party.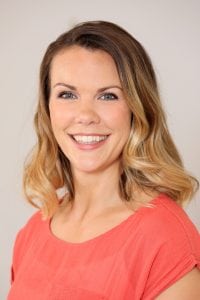 Catherine is a Registered Nutritionist (RNutr) specialising in children's nutrition.
She has over 10 years' experience as a Registered Nutritionist and has worked in both the private and public sectors including the NHS and Public Health England.
After having two young boys of her own Catherine now works as a freelance consultant paediatric nutritionist offering families, individual's, early years settings and schools practical, tailored advice on many aspects of nutrition including:
• Weaning workshops and one-2-one consultations
• Fussy eating advice
• Optimum nutrition for pregnancy and breastfeeding
• Healthy eating for the whole family
• Training and menu planning service for nurseries and childcare settings